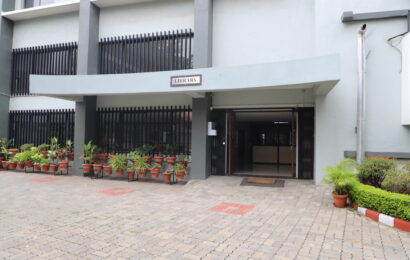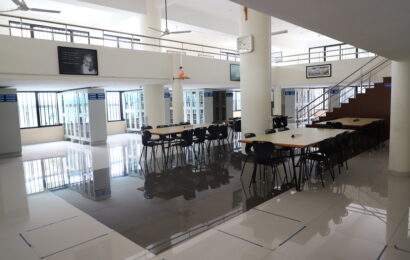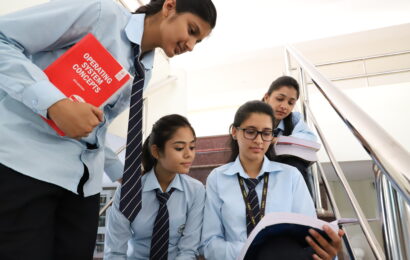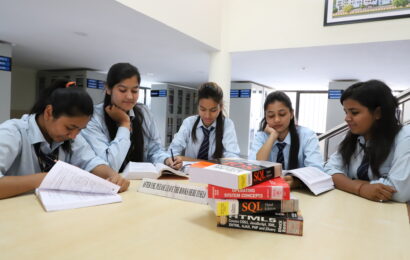 The only thing you absolutely have to know is the location of the Library." – Albert Einstein
Welcome to our library. The College Library is situated on the Ground Floor in the second block of College premise after the main block. Our library provides a serene and peaceful atmosphere to the readers, with an area of about 9200 sq. feet.  The library aims at providing the members with good books and journals, in order to encourage them to cultivate a habit for reading and enhance their knowledge.
Our library provides
1. Textbooks of various authors and publishers are available for all the courses run in SPIPS.
2. Reference books of national and international authors and publications to provide extra knowledge for the students.
3. Twenty Nine ISSN coded national and international journals for research updates.
4. Twenty One leading magazines and eleven newspapers to make our students enriched.
5. Latest syllabus, and question papers of the university exams of the previous years are available for reference.
6. A rich collection of national and international books, journals, magazines, newspapers, novels, classics, biographies and competitive material are accessible to the readers.
N-list consortium is available for refereeing e-books for our faculty, staff and students with the possibility to access more than 31,35,000 ebooks and 6000+ e-journals.
Book Circulation: – The library issues two books at a time for 15 days to each student. The books are also reissued for another fifteen days on the borrower's request.
Integrated Library Management System
An automated subscribed management system that helps enhance the libaray management.
ILMS View