Grievance Redressal Cell
Grievance Redressal Committee of St. Paul Institute of Professional Studies, Indore, has been constituted with following Staff in different positions to enquire the nature and extent of grievance.
The Objective of this committee is
To formulate the policy to investigate and review complaints or grievances of students and faculties.
To create awareness of availability of members for students and faculties to report grievances.
To investigate the cause of grievances.
To ensure effectual solution depending upon the gravity of the grievances.
The Redressal cell along with the Discipline Committee actively monitors the everyday activity of the students. As a result of a strong mentor-mentee relation there are no grievance filled by any student yet. Nevertheless, the in disciplinary actions are well taken care of.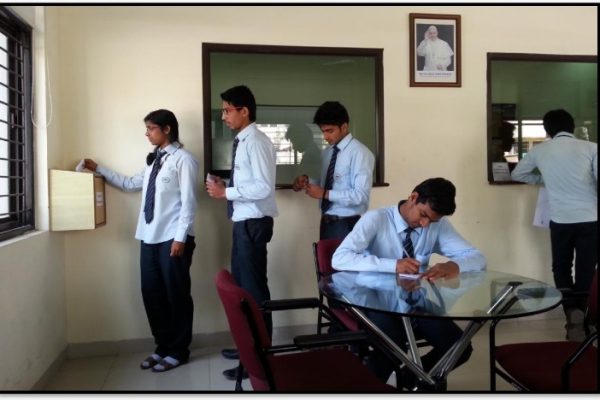 Committee Members
| | | | |
| --- | --- | --- | --- |
| S.No. | Staff Name | Designation | Department |
| 1 |    Prof. Rahat Ahmed | Convener | Humanities |
| 2 |    Prof. Madhavi Tarani | Joint Convener | Management |
| 3 |    Dr. Stafard Anthony | Member | Management |
| 4 |    Prof. Vidhi Pariyani | Member | Commerce |
| 5 |    Prof. Ashay Joshi | Member | Commerce |
| 6 |    Dr. Avinash Yadav | Member | Physical Education |